Tiffany Boone
Images and Video by Jan-Willem Dikkers
"I actually take it as an advantage that I'm a black girl
in a world where a lot of people might not think that is an advantage.
The harder things are, the more joy we find in things."
— Tiffany Boone
Tiffany Boone
Tiffany Boone is an American actress from Baltimore, Maryland best known for her roles in FOX's series The Following (2013-15) and the fantasy film Beautiful Creatures (2013). Boone currently plays the lead female character in Showtime's The Chi (2018-).
The Chi
Airing on Showtime, The Chi (2018-) is an American drama series set in the south suburbs of Chicago. The coming-of-age plot revolves around four teenagers connected by a fateful event in their community and features newcomers Jason Mitchell, Jacob Latimore, Ntare Guma Mbaho Mwine and Alex Hibbert, with a supporting cast including Tiffany Boone, Yolanda Ross and Armando Riesco.
The Following
The Following (2013-15) is a thriller drama series which aired on FOX network. The first season introduces Kevin Bacon as an FBI agent attempting to recapture a serial-killer who had garnered a cult following while in prison, with the subsequent seasons unfolding the rest of the story.
Beautiful Creatures
Beautiful Creatures (2013) is a fantasy drama film starring Alden Ehrenreich and Alice Englert with a supporting cast including Jeremy Irons, Emma Thompson and Viola Davis. The plot follows a small town teenage boy and the town's patriarch's niece, who possesses uncontrollable supernatural powers which threaten to destroy her.
Originally from Baltimore, Maryland, up-and-comer Tiffany Boone is a graduate of California Institute of the Arts and the lead female actor on Showtime's much-anticipated series The Chi. In her role as Jerrika, Boone plays a girl from the "right" side of the tracks who encourages her boyfriend to outgrow his roots in hopes of opening a restaurant together. Boone is a familiar face to fans of The Following and the 2013 film Beautiful Creatures. She brings a no-nonsense force to the screen with what she aptly terms "black girl magic."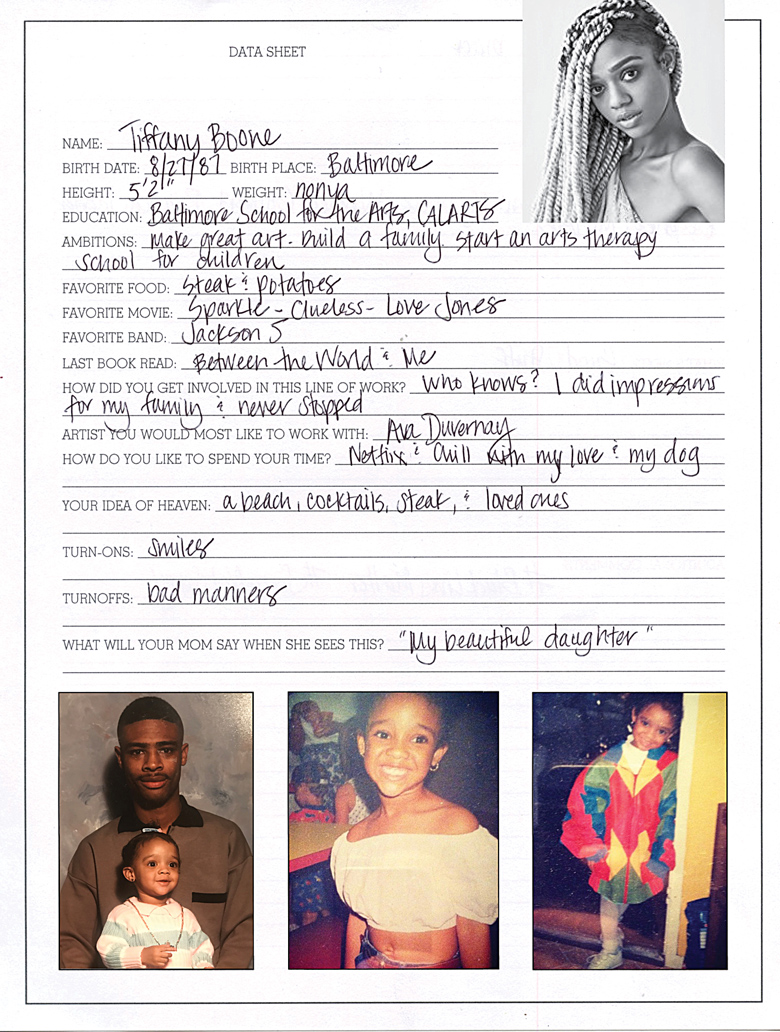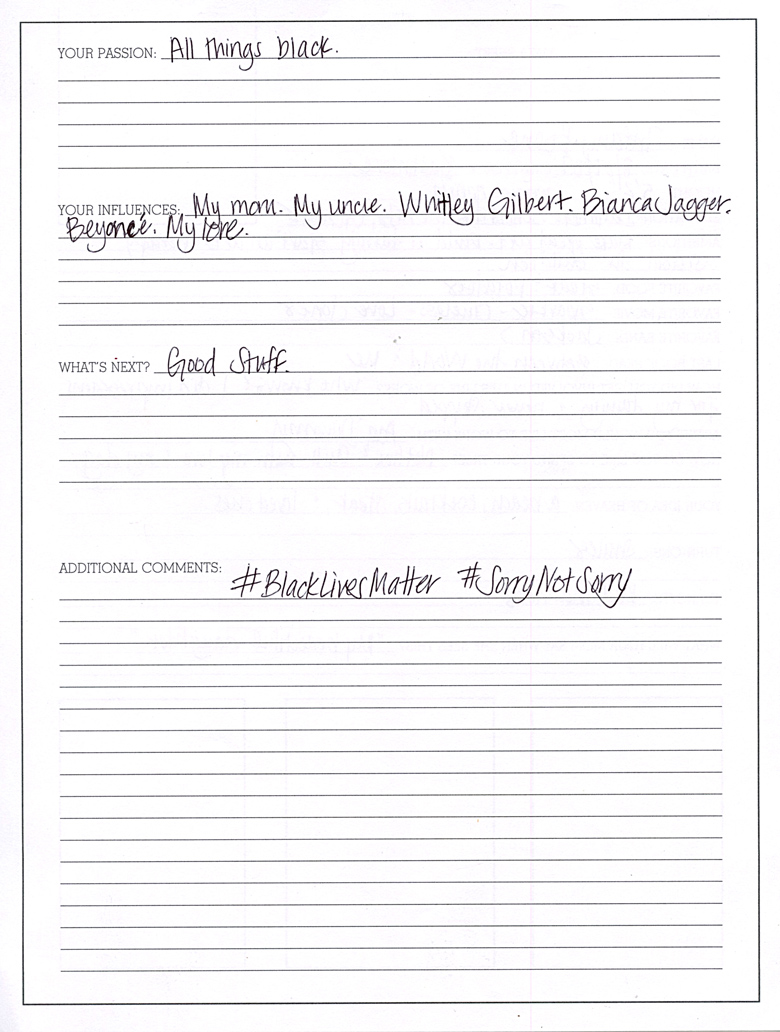 Birthplace:
Baltimore.
Ambitions:
Make great art. Build a family. Start an art therapy school for children.
Favorite food:
Steak and potatoes.
Your passion:
All things black.
How did you get involved in this line of work?
Who knows? I did impressions for my family and never stopped.
What will your mom say when she sees this?
"My beautiful daughter."
What was your first break?
The Following.
Complications
Complications (2015) was a crime drama series created by Matt Nix for the USA Network. The show features Jason O'Mara as John Ellison, a doctor whose practice is dramatically altered after saving a boy's life in a drive-by shooting.
What have you been in?
Grey's Anatomy, Complications, Beautiful Creatures, The Chi, and some other stuff.
How do you feel about this career?
It's hard, but it's getting better.
How did you decide to become an actor?
I didn't decide. It decided.
How would you describe your specialty or type?
Black girl magic.
Who's your favorite actor you look up to?
Viola Davis.
What would your ideal job be?
Art therapist.
Do you consider yourself to be lucky?
I consider myself to be blessed.
What advantages do you have?
I actually take it as an advantage that I'm a black girl in a world where a lot of people might not think that is an advantage. The harder things are, the more joy we find in things.
Would you rather have a car or diploma?
A diploma.
What do you think about the need for instant gratification?
I think it's sad.
How do you feel about how interconnected the world is becoming?
I think there are some positives to it. We can learn a lot more about each other, but somehow it's pushing us further away.
What does the future look like to you?
The future is female.
How do you feel about having children?
Two more years, hopefully.
What challenges do you feel the world is facing today?
Trump.
What are you most grateful for?
Family.
What is your favorite way to communicate?
Text. Do not call me.
What is your favorite book, film, and music right now?
I just read Between The World and Me — anything by Ta-Nehisi Coates. I'm about to watch I, Tonya, and I feel like that's going to be my favorite film. And Jay-Z's 4:44 is my favorite music right now.