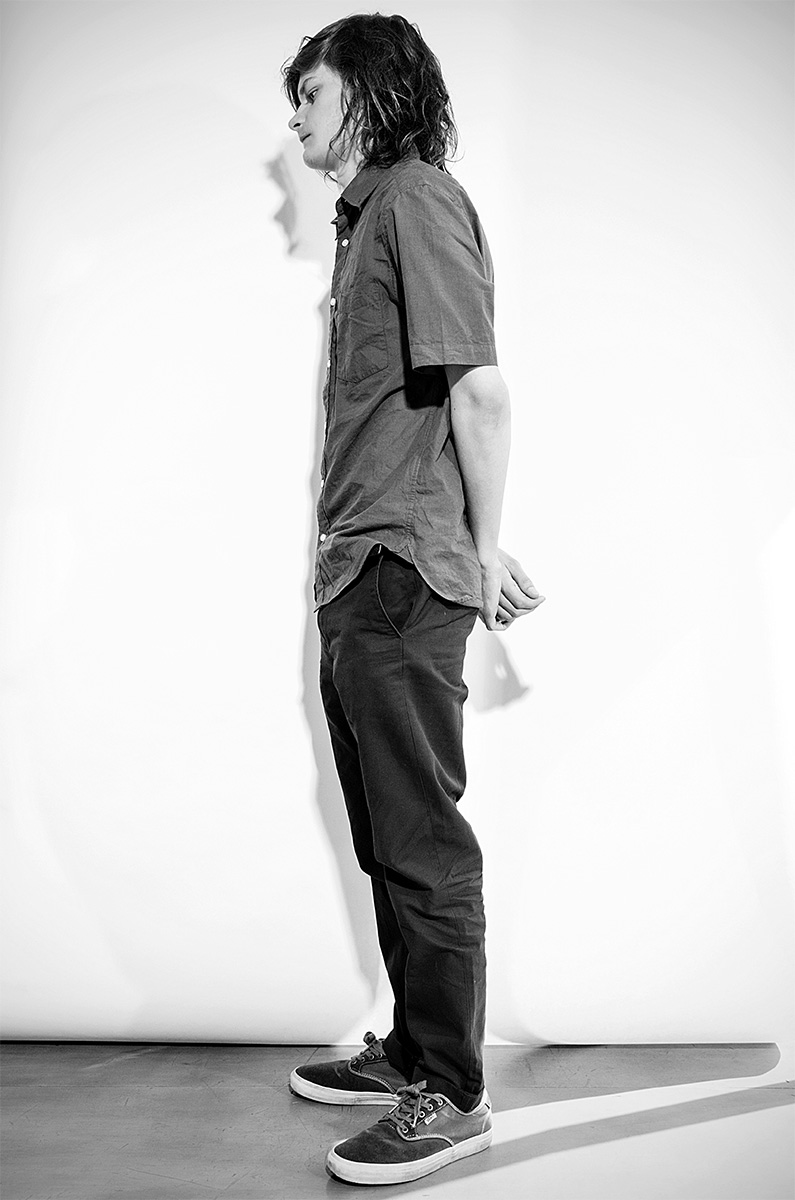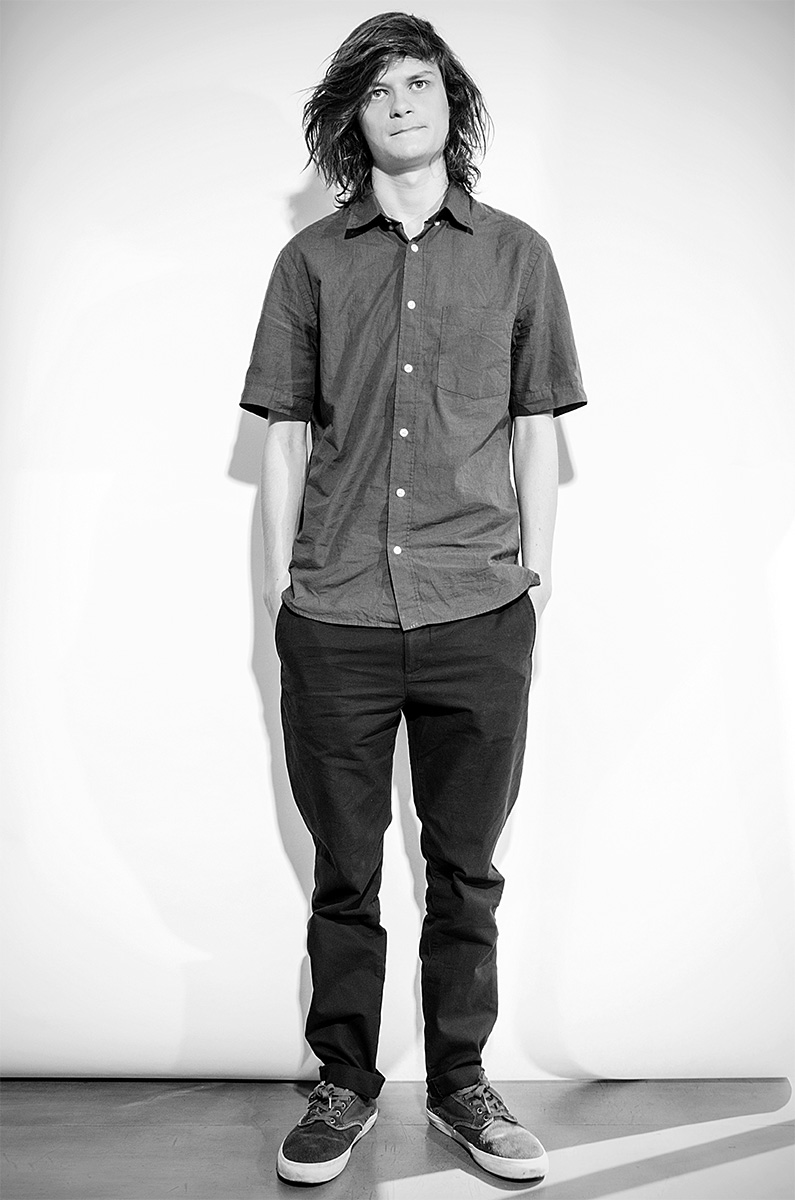 Charlie Tahan
Images and Video by Jan-Willem Dikkers
"I have a job,
I don't have to go to college,
and I get to act."
— Charlie Tahan
Charlie Tahan
Born in Glen Rock, New Jersey, Charlie Tahan is an American actor known for his portrayal of Wyatt Langmore on Netflix' crime drama thriller series Ozark (2017-) and has also appeared in I Am Legend (2007), Charlie St. Cloud (2010) and as a young Scarecrow in Fox's DC Comics series Gotham (2014-).

I Am Legend
Directed by Francis Lawrence, I Am Legend (2007) is a post-apocalyptic science fiction film starring Will Smith. The film is set in New York City in the aftermath of a deadly virus, leaving US Army virologist Robert (Will Smith) as the last human in New York aside from nocturnal mutants. The film also features actors Emma Thompson, Alice Braga and Charlie Tahan.

Ozark
Ozark is a Netflix crime drama thriller series starring actor and sometimes director Jason Bateman. The series follows Bateman's character and his wife, who relocate to a summer resort community in the Ozarks in an attempt to pay off a debt to a Mexican drug lord. Co-stars include Laura Linney, Esai Morales and Peter Mullan.
Gotham
Gotham (2014-) is a Fox crime drama series based on characters from DC Comics and the Batman franchise. The series stars Ben McKenzie as a young James Gordon, the heroic police commissioner of Gotham and relays the origin stories of several Batman villains including Riddler, Poison Ivy, Two-Face and Scarecrow.
Super Dark Times
Starring Charlie Tahan and Owen Campbell, Super Dark Times (2017) is a drama thriller directed by Kevin Phillips. The movie follows Zach and Josh, teenagers whose friendship sours in the wake of a gruesome accident, leading each down a rabbit hole of paranoia and violence.
Charlie Tahan was only nine years old when he received his breakout role in the Francis Lawrence post-apocalyptic film, I Am Legend (2007) starring Will Smith. He has since co-starred alongside Zac Efron in Charlie St. Cloud (2010), played a young Jonathan Crane ("Scarecrow") in the Fox series Gotham (2014-) and appeared in the Jason Bateman thriller Netflix series Ozark (2017-). This fall, Tahan appears in his biggest role yet as a star in Kevin Phillips' drama thriller Super Dark Times (2017) alongside actor Owen Campbell, as two best friends who cover up a dark secret. Tahan talks about the commercials he's starred in, his favorite actors and his ideal role.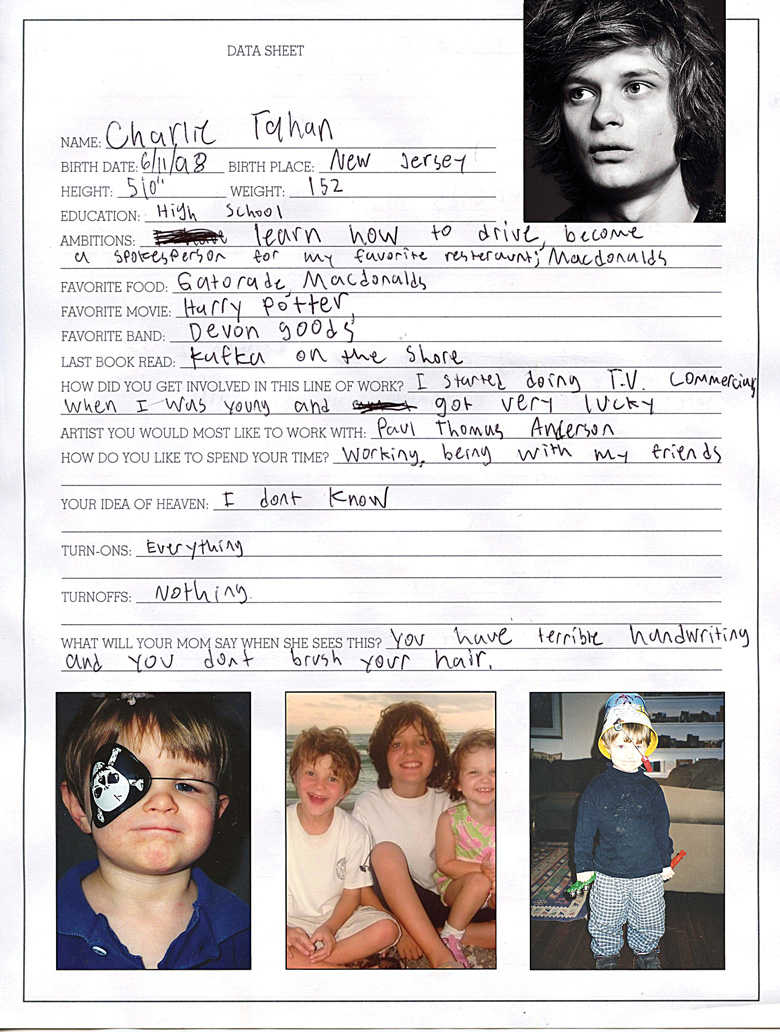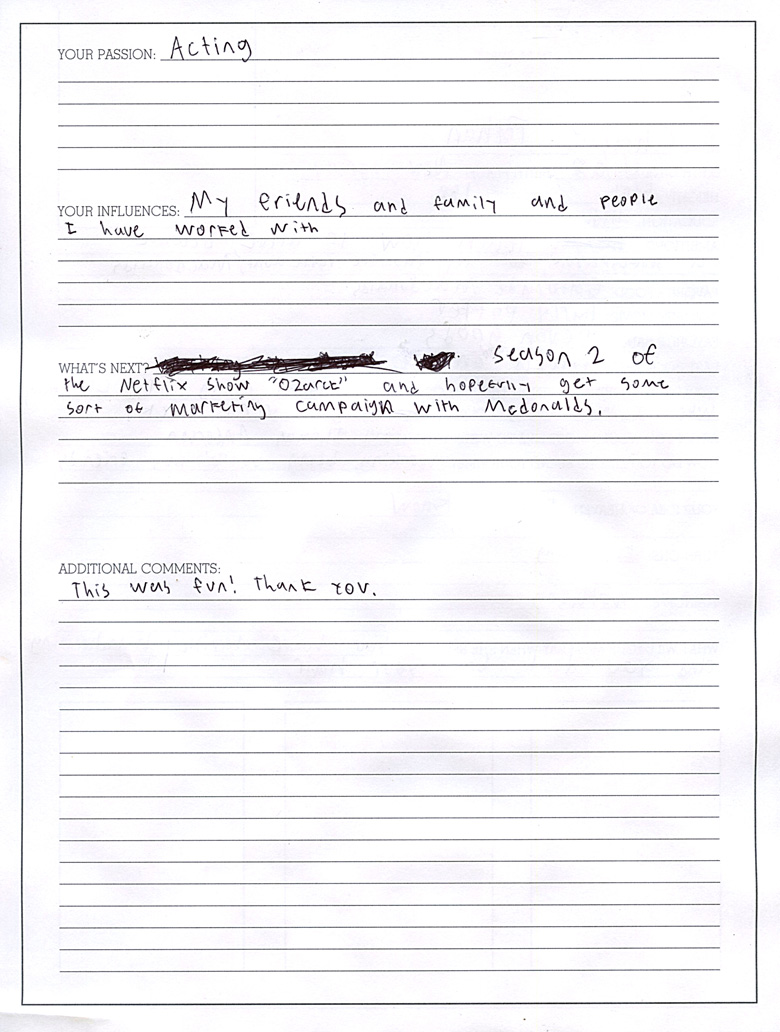 Birthplace:
New Jersey.
Education:
High school.
Ambitions:
Learn how to drive, become a spokesperson for my favorite restaurant, McDonald's.
Favorite food:
Gatorade, McDonald's.
Favorite movie:
Harry Potter.
Artist you would most like to work with:
Paul Thomas Anderson.
Turn-ons:
Everything.
Turn-offs:
Nothing.
What was your first break?
I did a movie when I was little called I Am Legend. It was a Will Smith, zombies sort of movie. It was my first big thing.
What have you been in?
I did a Pillsbury commercial, a Werther's Caramel commercial, a T-Mobile commercial, a Sears commercial.
I just did the second season of Ozark on Netflix. I was on a few episodes of Gotham for Fox. I have a film, Super Dark Times, that premiered at Fantastic Fest a couple of days ago.
How did you decide to become an actor?
I was really little, and I wanted to. We had a family friend whose kids were in the business.

"I think instant gratification is important. Not that it should be, but yeah, I care how I come across. I care how my performance was in something."
— Charlie Tahan

Who is your favorite actor you look up to?
It's cool to see people who started in comedy or stand-up and then do more serious stuff. I love John C. Reilly and Jim Carrey. Joaquin Phoenix is really good. I don't really think about it that much. These are terrible answers.
What would your ideal job be?
Working in movies. Playing bad guys.
Do you consider yourself to be lucky?
Very, very lucky.
What advantages do you have?
I have a job, I don't have to go to college, and I get to act.
Would you rather have a car or a diploma?
Car. Depends on what kind of diploma.
What do you think about the need for instant gratification?
I think instant gratification is important. Not that it should be, but yeah, I care how I come across. I care how my performance was in something. I either get really happy or really sad.
How do you feel about how interconnected the world is becoming?
I don't really care. Evolution.
How do you feel about having children?
I don't want to have kids now.
What challenges do you feel the world is facing today?
I would not have an educated opinion. I'm not going to talk about politics.
What are you most grateful for?
My family and friends and my career.
What is your favorite way to communicate?
Talking.
What is your favorite book, film and music right now?
The Emperor's New Groove is my favorite movie of all time. I read a really good book that the director of Super Dark Times gave me called Kafka on the Shore by Haruki Murakami. No idea what it's about, but it was really good. Music, I love Arthur Russell. I like early 2000s pop punk. Blink 182.