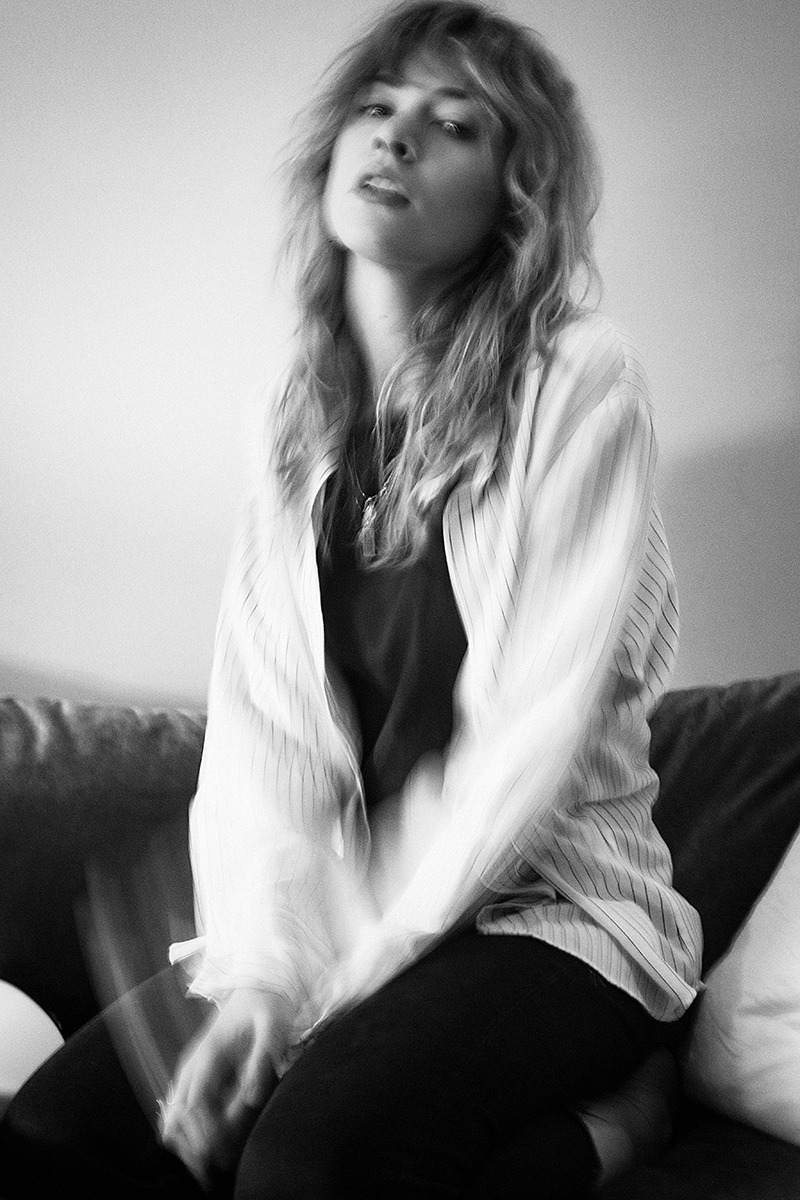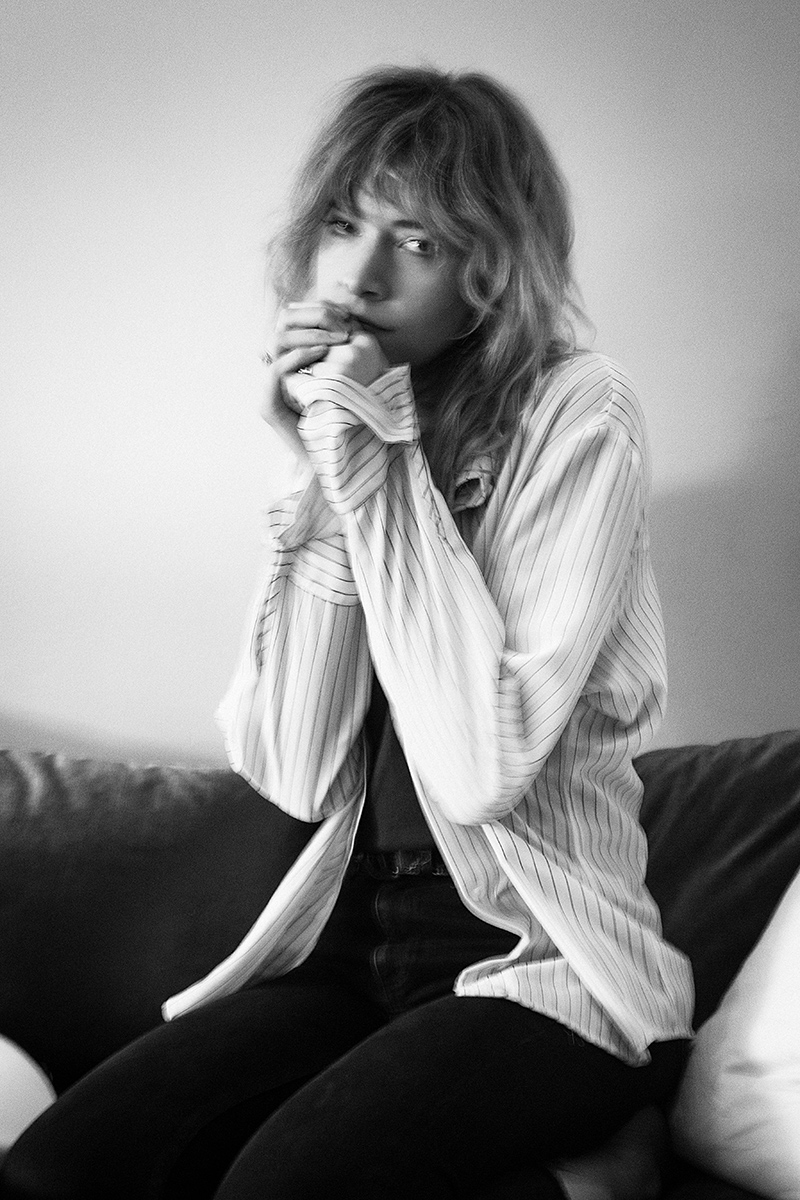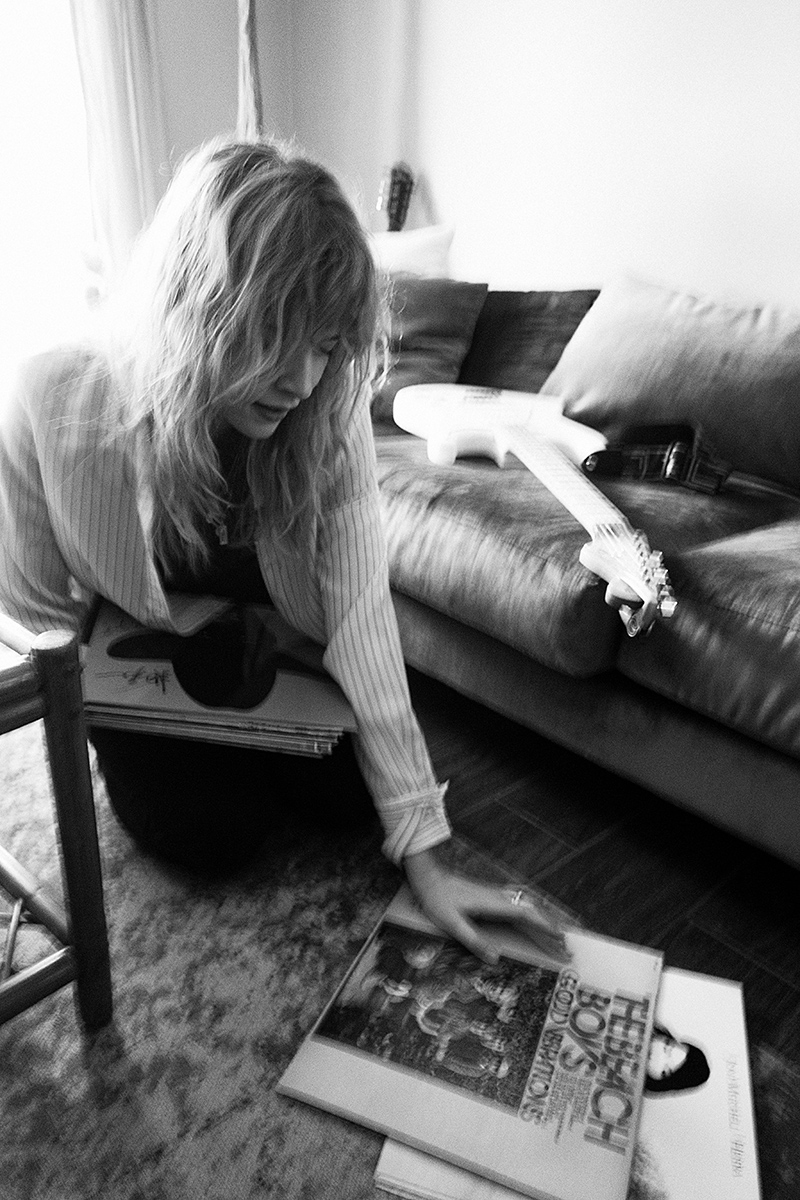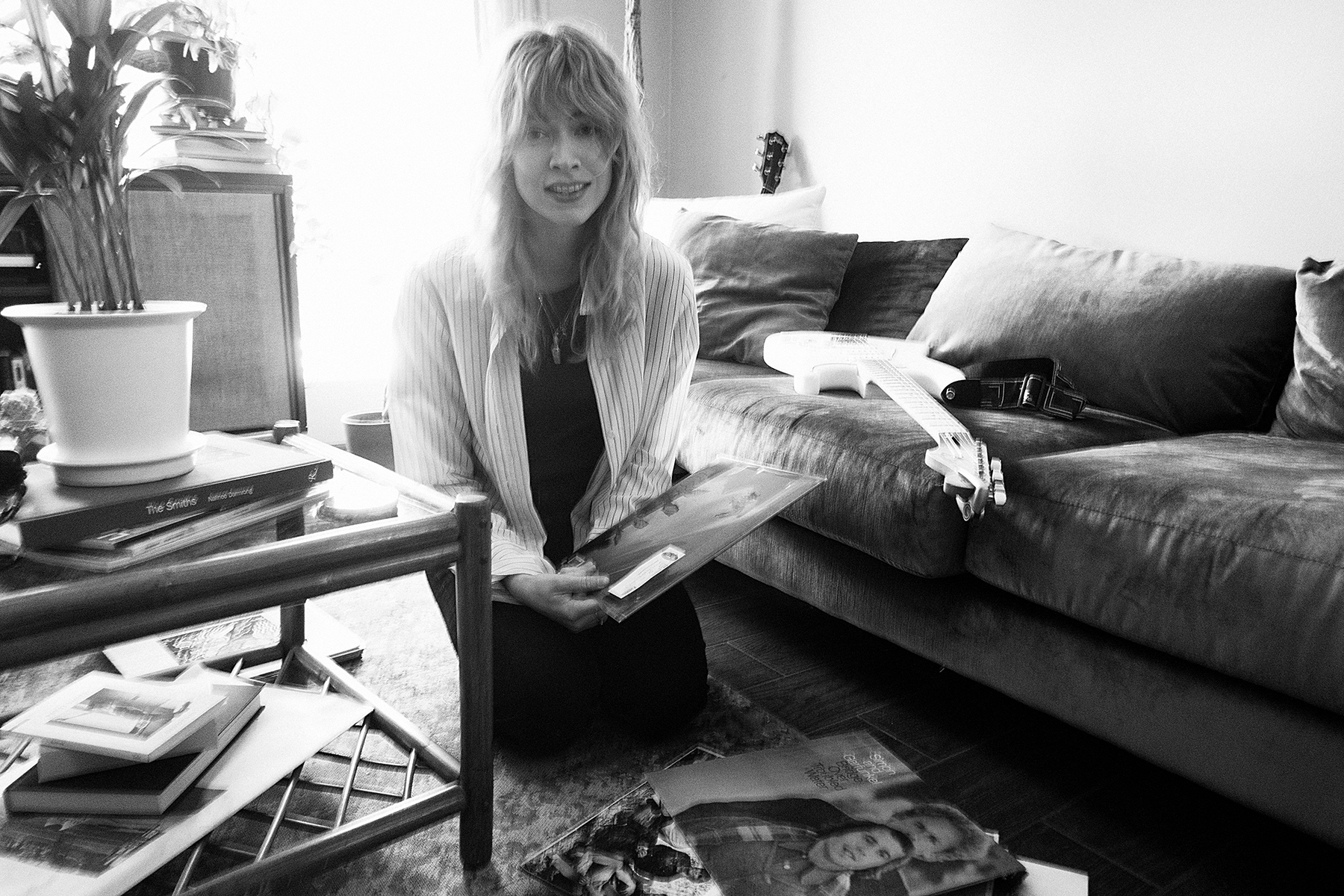 Stevie Scott
Images and Video by Jan-Willem Dikkers
"As an artist, you have to do what your intuition is telling you—
that's what you should sound like."
— Stevie Scott
@steviescott
Stevie Scott is the frontwoman of Los Angeles-based indie pop band Machineheart, comprising Harrison Allen (drums), Carman Kubanda (electric guitar) and Jake Randle (bass). The band's 2016 debut single, "Stonecold," and subsequent EP Cruel World (2017) received widespread recognition, landing them on NME's list of "2017 Break-out Bands." Machineheart recently released their debut album People Change (2019) through Nettwerk Records which was co-produced by Jim Abbiss (Arctic Monkeys, Adele).
On a rainy LA winter morning, I met Stevie at her Pasadena home, just a few days before she was to release her debut album People Change with her band Machineheart and head out on their first major tour. Luckily the sun started breaking through creating a dreamy backlit setup to shoot her performing "Altar" on the piano. Stevie shared her record collection, her fondness for Kate Bush, Impressionism, and her sister's painting. In our interview, she tells us about spending a decade finding her sound, fearless self-expression, and trusting that quiet inner voice.



Where are you from?
Los Angeles.
What's your story of getting started as a musician?
My parents were in a band so our home was often filled with rehearsals and instruments. It was a very lovely, creative place. I never thought about doing anything else. I always knew music was what I'd end up doing. I signed to an indie label at 15 and then I spent the next decade figuring out what I wanted to sound like. I tried a lot of different things trying to please the opinions of those around me. It was an immature way of thinking. As an artist, you have to do what your intuition is telling you—that's what you should sound like.

"The process was very childlike. It's so hard to undo all the intellectual processes that we learn along the way."
— Stevie Scott

Your debut album with your band Machineheart is coming out now. What has been the most exciting part of creating this project?
We didn't go into making the record thinking that we needed to sound a certain way or have a hit song or anything like that. It was just creating music that made us artistically satisfied and happy at the end of the day. The process was very childlike. It's so hard to undo all the intellectual processes that we learn along the way. But we genuinely enjoyed making this record. We matured so much while making it, but in the sense of reverting back to that quiet little voice inside. I think that's the most mature thing an artist can do.
What inspires you?
Face to face conversations. Touching your pen to the texture of paper. Holding those you love. Taking a feeling-snapshot of a simple, happy moment to savor later in life. Trying new foods. Belly laughs. Uninhibited expression of self. Quiet moments in nature. Finding a beautiful chord progression. Seeing someone help a stranger.

"My mom taught me the lesson of magic making."
— Stevie Scott

Who inspired you most growing up?
My parents. My mom taught me the lesson of magic making. She knew how to take the little things and turn them into something extraordinary. And my dad showed me what it looked like to try and try again. It planted such a resoluteness in my bones. I felt like if he could do it, so could I. It prepared me for a very unsteady, challenging industry that really requires you to hold tight to your true self regardless of the circumstance.
Do you recall your first favorite t-shirt?
Yes and I still have it. It was a cream shirt with a strange print of a forest and a little doll on it. Sounds kind of creepy with that description, but I really loved it.
What do you do like to do when you are not playing music?
I love being in nature. I feel so refreshed by the simplicity of it. I love watching good movies. Good books, of course. I'm currently reading Patti Smith's Devotion which is fantastic. I love vintage shopping. It's one of my favorite hobbies. I'm always looking for that special treasure or the perfect stage outfit.
What's next?
Touring and spending quality moments with our fans. Staying inspired. It's so important to keep that fresh perspective. The continuation of creating beautiful things—we are already waist-deep in the second record and I love where it's headed.
Stevie wears ISSUE T-Shirt Style# 101 Black XS